EARTH SONG
A real-time sonification of Earth's seismic activity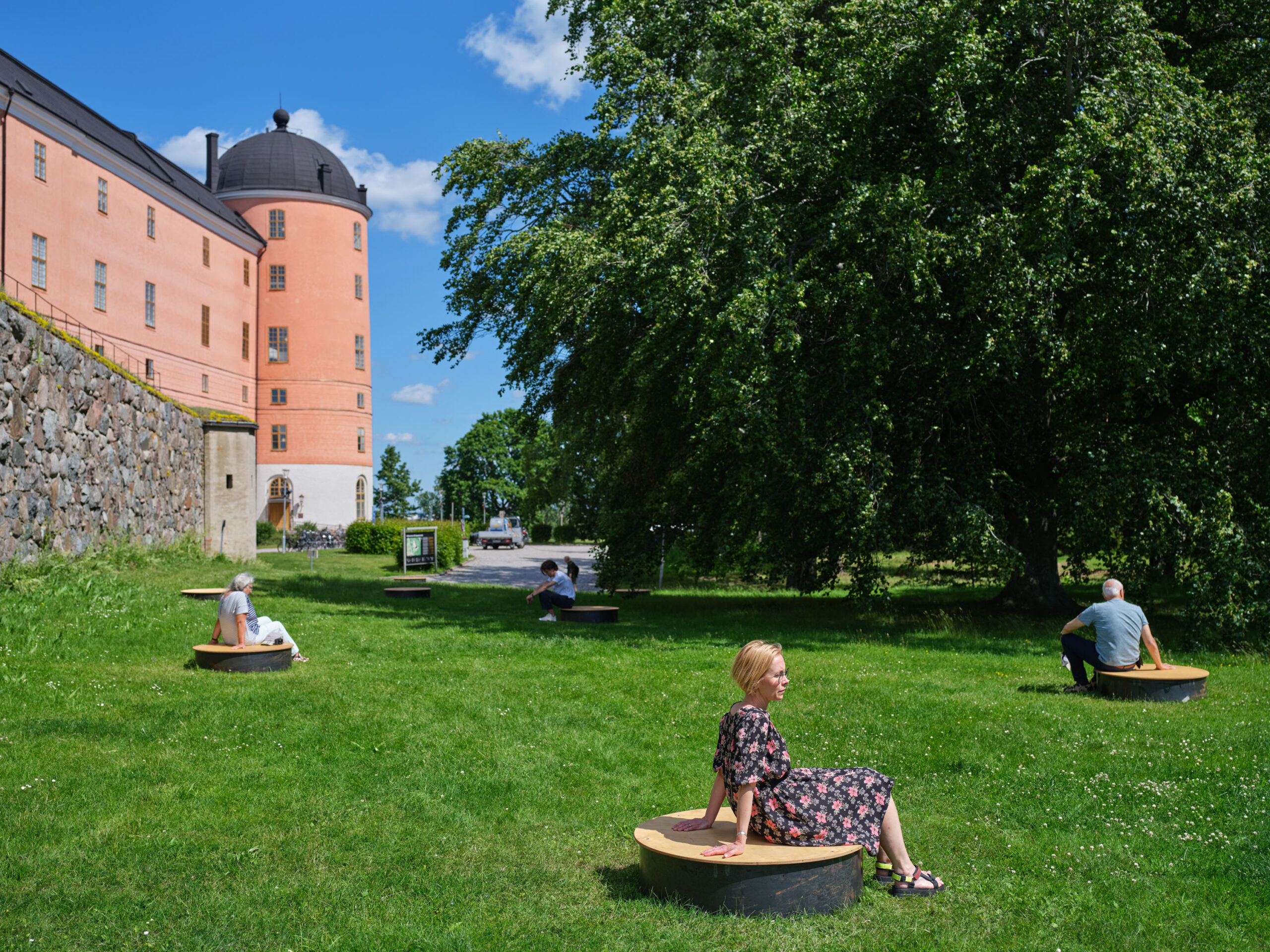 EARTH SONG | A real-time sonification of Earth's seismic activity
8-channel, site-specific sound installation
Year: 2019/2021/2022


Earth Song connects global seismic data to a local tactile listening experience that creates an understanding of relationships that happen here and now - beyond the visible.

Deep down below the ground, earth constantly moves as almost unnoticeable but ongoing vibrations: The earth is "singing".
This song constitutes the outset for the since 2012 ongoing project Earth Song. Earth Song can be understood as an
artistic interface which makes audible the seismic activity of the whole world and transforms this to an embodied
sonic, spatial experience.
The work uses real-time data from a number of seismic monitoring stations around the world, which are sent to the location of the
installation and converted into sound. In the installation each loudspeaker — hidden under wooden panels the visitor can sit or lean on —
represents one specific geographical place. The sounds in the installation are thus directly trigged by the seismic activities
taking place at distant places in this very moment. In this way, using sound as both audible and tactile experience the work
establishes a connection to the vibrational song of our Earth.

Earth Song has been developed for the following sites:
Permanent sound installation for Boberg School in Stockholm, Sweden (2019). Commissioner: Stockholm Konst. Curator: Monika Nyström.
Heroines of Sound Festival in Berlin (2021). Curator: Bettina Wackernagel.
Resonating Bodies at Uppsala Konstmuseum, Sweden (2022). Curator: Rebecka Wigh Abrahamsson.

CREDITS:
Björn Lund: Senior lecturer at Department of Earth Sciences, Geophysics; Uppsala University &
Michael Schieschke, Research Engineer at Department of Earth Sciences, Geophysics; Uppsala University.
Andre Bartetzki: Artistic sound design and software programming.
Manfred Fox: Sound technology and technical implementation.
Christiaan Postma Hangmen: Design and realization of bench construction Boberg school.