Public Commission
Solfångaren/Skuggivaren
In cooperation with Secretary International.
Kvarteret Stranninge, Tensta, Stockholm, Sweden.
Commissioner: Stockholm Konst.
Curator: Ann Magnusson.
Inauguration: Spring 2024

Exhibition
Vita Kuben | Norrlandsoperan, Sweden.
Sálajiegna
Single exhibition
Curator: Helena Wikström
November 10 – December 15, 2023
Information here.
Presentation
Universität Greifswald, Germany.
IFZO – Interdisziplinäres Forschungszentrum Ostseeraum
Workshop: The Senses and the Sea. Exploring Maritime Remembrance Through Sensual Experience.
December 7-8,2023
Information here.
Presentation
UdK Berlin, Department of Sound Studies.
sic! sound in context
"For the past few years, Åsa Stjerna has been following two scientific research teams' use of underwater acoustic technologies – that is, methods that use sound in various ways – in their research on the fragile Arctic environment. Over time, as much as investigating what the technologies actually generate in terms of information, she has become interested in the limitations of the technologies, and the gaps that arise between what the technologies are able or unable to measure and the final outcome the researchers produce. How does science deal with these gaps? What do these gaps tell us? What is the artistic potential of these gaps?"
November 21, 2023
Information here.
Presentation
"Det ljudande arkivet – Om det nyinköpta konstverket
Sala – Ett soniskt porträtt av samtiden"
("The Sounding Archive – About the newly acquired artwork
Sala – A sonic portrait of the present")
Arkivens dag. Västerås konstmuseum, Sweden
November 11, 2023
Information here.
Public research seminar
In conjunction with Åsa Stjerna's exhibition Soundings, Vita kuben, Norrlandsoperan
and UmArts (Umeå University)
are organizing a symposium on the Arctic sound environment and different
approaches to artistic research. There will be a screening of Susan Schuppli's
new film Listening to Ice (2023), followed by presentations, panel discussions and a finissage in the White Cube.
The seminar will be held in English.UmArts and Vita Kuben present the research symposium acoustic oceans and ice,
with artists Åsa Stjerna (Sweden) and Susan Schuppli (UK/Canada).
October 27, 2023
Information here
Guest lecture
"Sonification as artistic approach and method."
Konstnärligt ljudlabb, (Course director: Jenny Sunesson)
Stockholm University of the Arts
October 13, 2023
Conference Presentation
"After Sound"
Fountains Failures Futures: The afterlives of public art.
Public Research Symposium.
Faculty of Engineering (LTH), Lund University & Skissernas Museum, Sweden.
Project leader: Maddie Leach. Co-workers: Cathryn Klasto, Lars-Henrik Ståhl, Mick Wilson.
September 27-28, 2023
Information here.
Guest lecture
"Sounding Entaglements"
Bachelor of Arts Program in Music, specializing in Composition
Konstnärligt kandidatprogram i musik, inriktning Komposition
(Malin Bång and Esaias Järnegård)
Academy of Music and Drama, Gothenburg, Sweden.
September 20, 2023
Exhibition
Vita Kuben | Norrlandsoperan, Sweden.
Soundings
Single exhibition
Curator: Helena Wikström
September 8 – October 27, 2023
Information here.
Exhibition
Konstskådning | Hammarskog, Sweden.
Displaying: Ut ur skogen /Out of the Forest
Group exhibition.
Curator: Anna Einarsson
August 25-27, 2023
Information here.

Drawing commission
Public Artwork
In cooperation with Secretary International.
Kvarteret Stranninge, Tensta, Stockholm, Sweden.
Commissioner: Stockholm Konst.
Curator: Ann Magnusson.
June 2023
Exhibition
Godsmagasinet | Uttersberg, Sweden
Akustikreservatet
Single Exhibition.
Displaying: Att vara Träd (On being a Tree)
May 27-August 27, 2023
Information here.
Exhibition.
Ulvshälls hällar Sculpture Park, Strängnäs, Sweden.
Displaying: Ett hav av hjärtslag. 16-channel sound installation.
Curator: Björn Norberg
May 8 -September, 2023
Information here.
Presentation.
Swedish Defence University, Stockholm.
The Arctic – Climate, Culture and Security, A full-day seminar on the Arctic.
April 17, 2023
Information here.
Exhibition.
Eriksbergs museum. Re-Thinking Bildhuggarverkstan and its Heritage.
Commissioner: Kultivera International Artist Residency Program. Tranås. Sweden.
Curator: Seher Uysal.
With: Åsa Stjerna (SWE), Laura Bianco (ITA) and Frank Bergsten (SWE)
28 January – 25 February, 2023i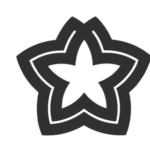 Guest lecture.
Audiovisuellt forum, Dalarna University, Sweden.
April 2022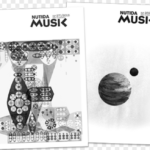 Published text.
Nutida Musik, Spring issue. Ljud som ambivalent vittnesmål. Susanne Skog och Åsa Stjerna om Lawrence Abu Hamdans utställning Dirty Evidens vid Bonniers Konsthall hösten 2021. | Sound as Ambivalent Testimony. Susanne Skog and Åsa Stjerna on Lawrence Abu Hamdan's exhibition Dirty Evidence at Bonniers Konsthall in autumn 2021.
April 2022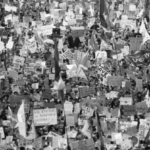 Guest lecture.
"Sonic Visions of The Arctic—Tracing the Inherent Agency of Sound."
Part of Sounding Crisis: Cimate Crisis & Sonic Agency Lecture Series.
Organized by Ania Mauruschat, Marie Curie research fellow at the Sound Studies Lab,
University of Copenhagen.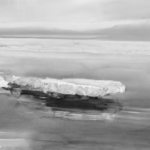 Guest presentation.
Waldemarsudde, Stockholm. Expedition Konst
Acoustic Images of the Arctic | Sound's potential in the perception of the Arctic and possible synergies between
science and art. In conversation with Martin Jakobsson, Professor of Marine geology and Geophysics,
Stockholm University.
February 9. 2022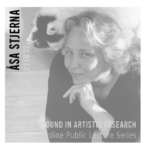 Guest presentation.
Sound in Artistic Research | Public Lecture Series
Sound Studies and Sonic Arts, Universität der Künste, Berlin
February 2. 2022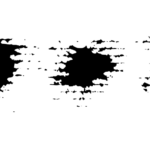 October 2020–September 2021
Representing the Professorship of Sound Art
Hochschule für Bildende Künste Braunschweig, Germany.
Information: HBK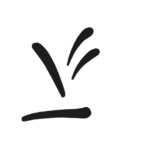 Moderated presentation. ARTICULATIONS – Theorising in practice
Symposium on Artistic Research 2021 Swedish Research Council
November 24. 2021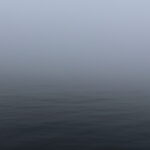 Broadcasted Interview.
Baltic Sea Festival, Berwaldhallen, Sweden.
On Mare Balticum and the participation
in the EU supported scientific research project BIAS: Baltic Sea Information about the Acoustic Soundscape.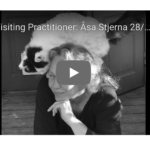 Guest lecture.
Sound Arts Visiting Practitioner Lecture Series organized by CRiSAPand LCC Sound Arts & Design.
October 28. 2021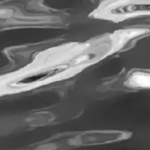 Publication.
"Multiröster och ljudet under vatten" [Multi-voices and sound in water] .
Co-written together with Sanne Krogh-Groth .
Editors: Susanne Lundin, Johanna Rivano Eckerdal and Lynn Åkesson. Lund university press (2021)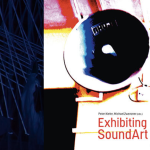 Publication.
My permanent sound installation The Well
is featured in a text by Julia Schröder, in: "Exhibiting SoundArt", Wolke-Verlag, 2021.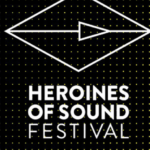 Exhibition.
Heroines of Sound festival, Berlin, Germany.
Displaying Earth Song (German UA)
2021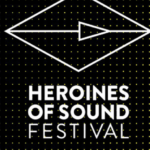 Moderated conversation.
Heroines of Sound Festival, Berlin, Germany.
Ideas and perspectives of a new Feminist Sonic Materialism in the context of field recording art, soundscape composition, and acoustic ecology with: Åsa Stjerna, Salomé Voegelin, Marta Zapparoli Moderation: Sabine Sanio
2021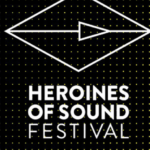 Moderated conversation.
Heroines of Sound Festival, Berlin, Germany.
Hidden Continuities in Electronic Music Book Release: A Short History of Electronic Music and Its Women Protagonists (2021) by Johann Merrich.
With: Dorit Chrysler, Åsa Stjerna, Bettina Wackernagel, Johann Merrich Moderation: Janina Klassen
2021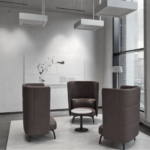 Inagueration, permanent sound installation Stilla Tid
Permanent sound installation for the University Hospital of Örebro.
In cooperation with artist Jesper Norda.
Commissioner: Örebro län
Curator: Kristin Rapp
June 2021