SONGS FROM THE BACKSIDE OF SOCIETY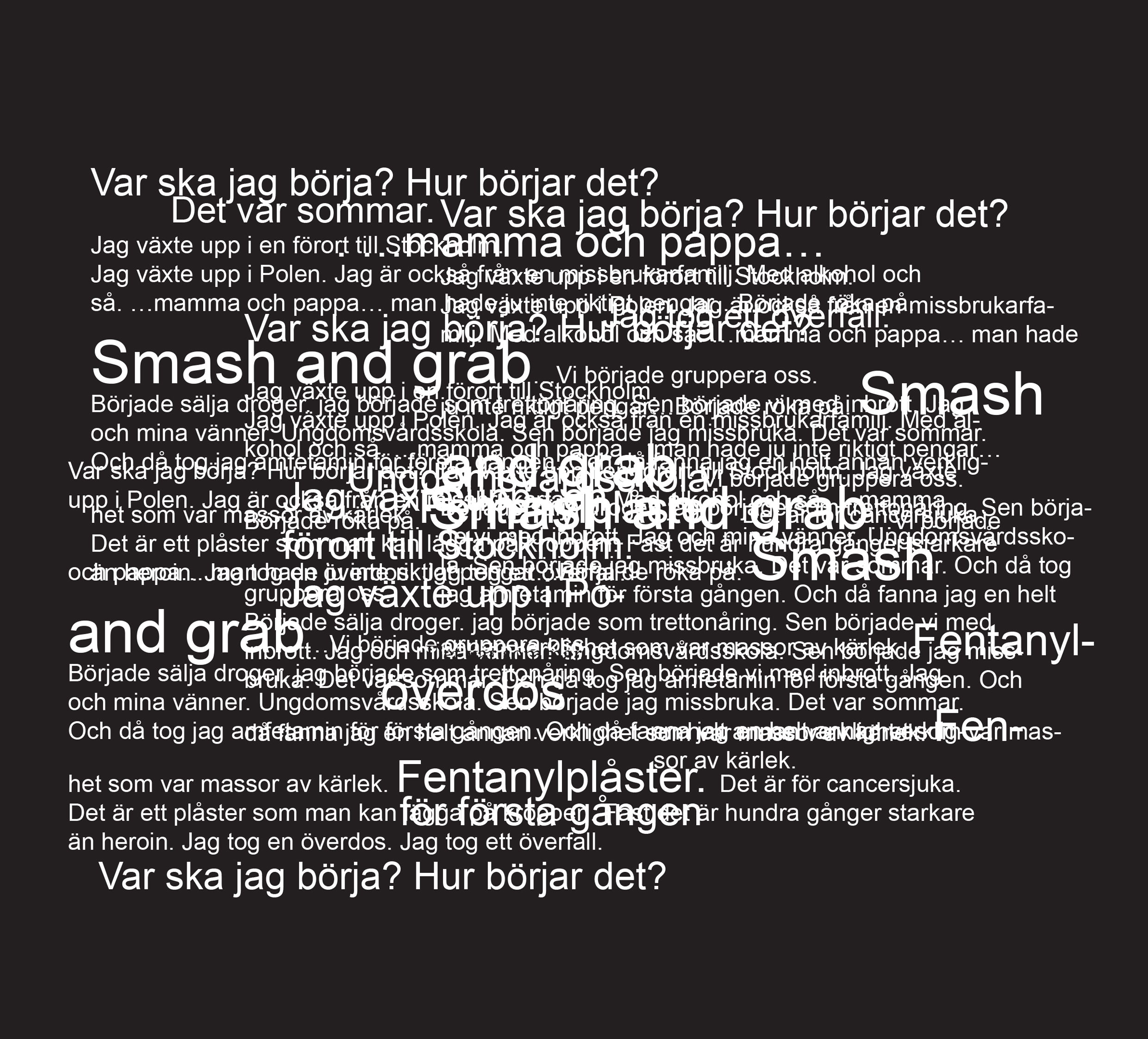 Sound piece, variable size.
With generous support from KRIS. Kriminellas Revansch i samhället: an organisation which helps former criminals return to society.
Year: 2016, 2018, 2019.


"What does the city mean to those who no longer have access to it?"
Sånger från samhällets undersida (Songs from the backside of society) is based on prison inmates' experience of being detained and no longer having full access to the city and society. Stjerna was permitted to use the inmates' stories on the condition that their identities were not disclosed. She therefore transcribed the stories she had recorded to text and these were then read by actors, and transformed into a sound piece.
Stjerna wanted to explore what it is that a prisoner misses.. What can one be without? What do one longs for? And what do one thinks about how society could be different. The sound piece highlights that there are inhabitants in a city we are rarely aware of and whose voices don't always find their way back into society again. Looking back on the project in 2018, Stjerna writes: "My starting point for the project was to explore the city from the most extreme of boundaries: what does the city mean to those who no longer have access to it?"
The sound piece was initially developed as a site-specific work for Varberg fortress, Sweden. Another version was made for the bridge by the entrance to Nyköpingshus, Sweden. In both places the sound piece was tied to the history of the sites, both having been prisons in the past. The work has also been performed at festivals in Sweden.
CREDITS:
Organizer: ArtInsideOut
Curator: Katarina Karlsson
Actors: Maria Ericson, Petter Heldt, Oscar Ohlson, Örjan Hamrin and Sonja Lund from Teater Halland.
KRIS Halmstad – an organisation which helps former criminals return to society